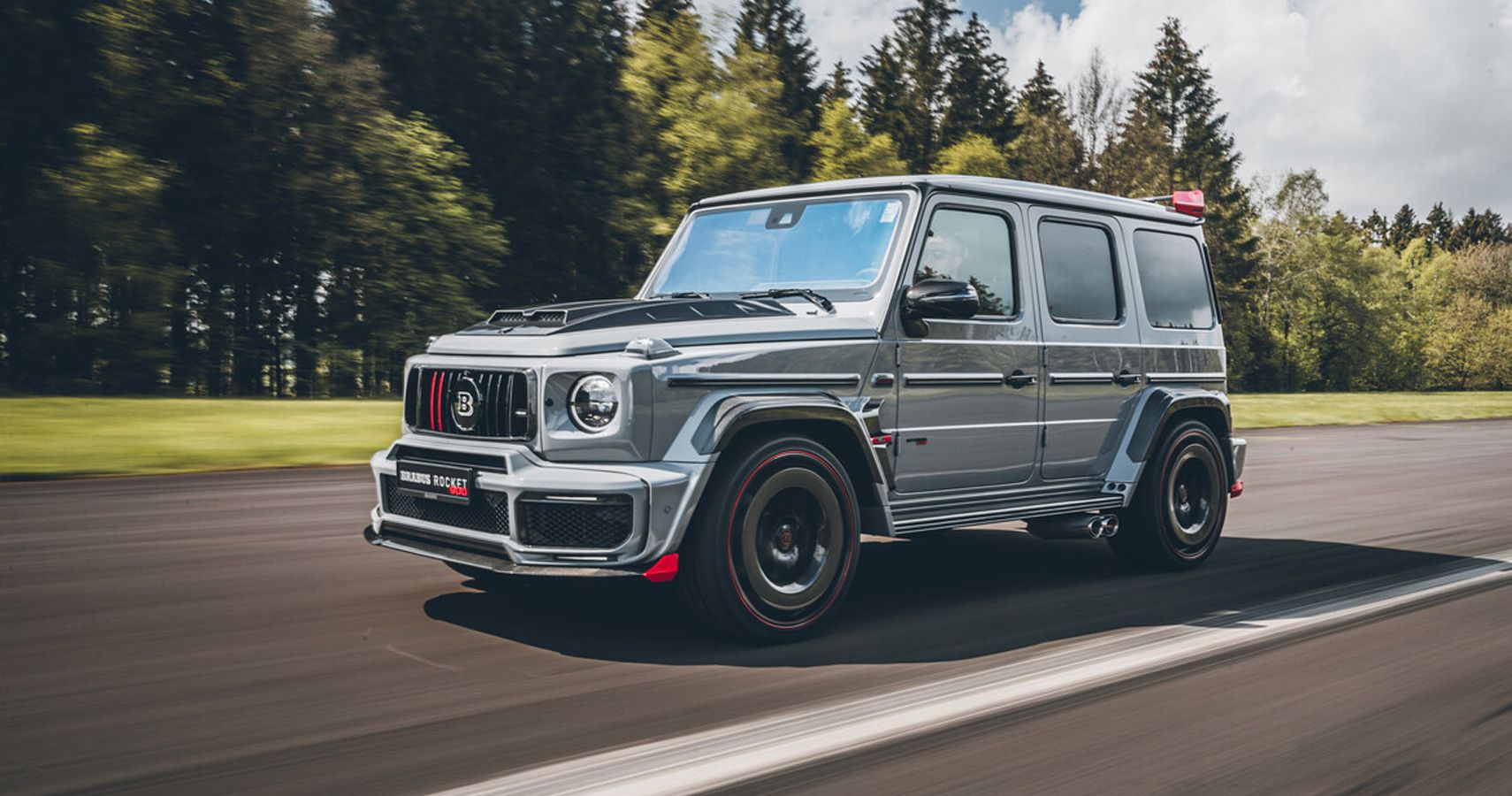 Brabus 900-horsepower Mercedes-AMG G63 Rocket Edition ready to take off
The supercar is able to accelerate to 60 mph in 3.7 seconds.
Atelier Brabus presented a new version of the Rocket project, only this time, the Mercedes-AMG G-Class has undergone a major overhaul. Thanks to the boosted engine, the Brabus Rocket 900 off-roader can accelerate to 100 km / h in 3.7 seconds. This figure is comparable to the characteristics of the Porsche 911 Carrera S.
Subscribe to our YouTube channel
Technical capabilities of Brabus 900 Rocket Edition
The volume of the standard turbocharged V8 increased from 4.0 to 4.5 liters. The engine received a new group of pistons, different shafts and its own intake, as well as a different exhaust. As a result, the engine develops 900 hp, which is more than 300 hp compared to the factory version. The engine is capable of delivering up to 1250 Nm of torque, but this figure has been artificially limited to 1050 Nm.
The beast's abilities have already been tested. Shmee150, a YouTube auto blogger, accelerated the car to 60 mph. The result was surprising: the car accelerated to 60 mph in 3.3 seconds, which is slightly faster than what the tuner himself said.
RELATED: Brabus 700 Widestar: The Elevated Mercedes-AMG G 63
The SUV also received the ability to accelerate up to 174 mph maximum. The tires did not allow it to go faster, so it was also artificially diminished. At the same time, the Brabus Rocket 900 weighs more than 2.5 tons.
Brabus 900 Rocket Edition Interior And Exterior
The SUV's chassis has been modified with new electronically controlled springs and shock absorbers, which have reduced ground clearance by 45 millimeters, as well as more powerful brakes with 400 mm discs on the front axle and 370 mm at the back. The Brabus Rocket 900 can be identified by the aerodynamic body kit developed in carbon fiber with an unusual rear spoiler and 24 inch wheels with carbon fiber aero linings.
The interior of the SUV is trimmed with leather, Alcantara and carbon fiber. In addition, the car can boast of four separate bucket seats. Rear passengers benefit from an alternate center console with integrated cup holders, sliding tables, a refrigerator and a 4.3-inch touchscreen control panel.
In total, Brabus plans to build 25 of these SUVs at a cost of € 480,059 ($ 569,448). Only ten of them will be made this year.
Source: Brabus
NEXT: Sabine Schmitz Gets Nurburgring Nordschleife Corner Named In Her Honor
Here is the coolest feature of the Honda Civic Type R 2022
The Honda Civic Type R has been around since the mid-1990s and it is still a car that car enthusiasts around the world are passionate about.
Read more
About the Author