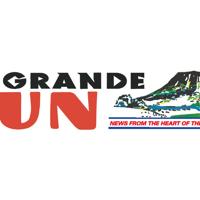 Burger King's fifth flight in past two weeks, director says | News
Burger King has become the target of recent burglaries and on November 17th someone broke in again.
Burger King manager Damarcus Turner told Spain's police officer Jerome Broyles someone had broken into the drive-thru window and in so doing damaged the lever lock sliding.
"Mr. Turner said the damage was new and said that is generally how the business is broken into," Broyles wrote in his incident report.
Turner said this was at least the fifth time the business has been broken into, in the past two weeks. He took the agent to the principal's office and explained to him that two computer screens, which the company had just replaced the day before, had been taken.
"Sir. Turner informed me that his DVR monitoring was still recording and would be available once he was able to get monitors to view it from the computer system," Broyles wrote. .
Turner also said a trash can was stolen from the business. He was unable to give Broyles an estimate of the value of the stolen items and said he would have to call his supervisor to get this information.
Broyles took photos of the damaged window and the area where the monitors were taken. He told Turner that he would need an estimate of the damage and missing items and that he would need to see the surveillance before taking further action.
Turner sent Broyles a very grainy video and a photo of a shoe on November 19. In the email, he said the person in the video is the one who broke into.
"I am unable to positively identify the individual based on the photos and surveillance," Broyles wrote. "However, Mr. Turner said he was able to identify the individual and said he called law enforcement, who allegedly made contact with this individual and did not make an arrest."
Broyles tried to speak to Turner on November 22, but was unable to do so because Burger King's doors were locked.