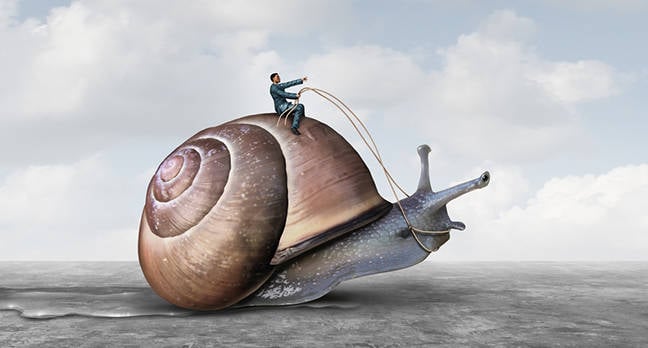 Canonical extends support for 14.04 and 16.04 LTS • The Register
There was good news today for admins nervously looking at their old Ubuntu boxes. A few more years of support are now offered, as Canonical introduces versions 14.04 and 16.04 LTS in the 10-year fold.
Users still running on 14.04 LTS (Trusty Tahr), released in April 2014, now have until April 2024 (up from 2022) to upgrade to something newer. 16.04 LTS (Xenial Xerus), which moved to Extended Safety Maintenance (ESM) in April of this year, has been extended from April 2024 to April 2026.
Ubuntu has quietly updated its support and blog posts to reflect the change.
The expansion is welcome for businesses, who might be reluctant to play with this server which has been connecting happily for years without intervention, and should give admins a bit more breathing space. That is, assuming someone spat for ESM, which requires an Ubuntu Advantage subscription (free for personal users or members of the Ubuntu community, but otherwise requiring the expenditure of hard cash. and stumbling.)
The move stands in stark contrast to plans by Microsoft, which has thrown the ax on some of its own long-term service channels in a bid to persuade users to get on the upgrade train. Then again, if these users have enough pockets, Redmond will keep Windows 7 (whose support ended in 2020) alive for a few more years.
Like Microsoft's Extended Security Updates (ESU), Canonical's ESM is all about security, including Linux kernel LivePatching for high and critical CVEs in the base operating system as well as whoopsies elsewhere in distribution ("where technically possible").
Subsequent LTS distributions (18.04 and 20.04) remain unchanged with potential 10-year support, although both have yet to integrate ESM. ®