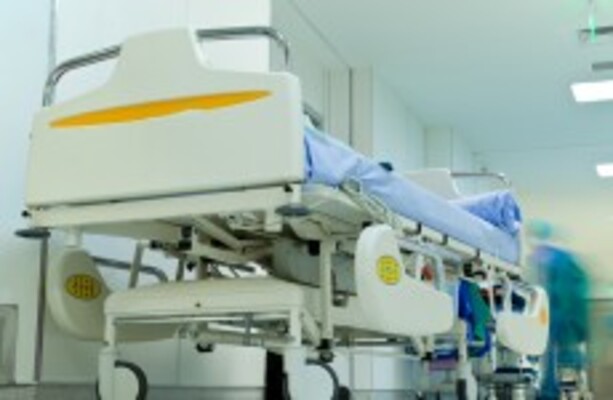 Elderly man just received bed after 82 hours on trolley
Update 8:58 p.m.
AN OLDER MAN spent over 80 hours on a cart at Galway University Hospital waiting for a bed, only getting one late that evening.
The 79-year-old man, who suffers from several underlying health conditions, was rushed to A&E on Friday morning to complain of chest pain.
He was admitted to the emergency room at 10:15 am, where his family said the conditions were "not even third world, they were Dickensian".
"There were carts lined up on both sides of the aisle line in a CIE train," her daughter Shelia said. TheJournal.fr.
My father did not have a pillow and had to rely on his own medicine that he had brought with him. There was garbage from a neighboring cabin falling into his. He was also placed next to screaming children unable to sleep for two days.
"Your condition is not going to improve if you haven't slept."
Shelia said on Sunday morning, when her father had been in a cart for almost 48 hours, he was transferred to a medical assessment unit (MAU).
While it's cleaner and less crowded than A&E, Shelia described it as a "fancy enclosure," and said there were still no beds available.
He was given some sort of air mattress that they said would prevent bedsores, but let's call a spade a spade here – he was still on a cart.
However, the old man was put to bed late that evening after spending a total of 82 hours on an ER and MAU cart.
Sheila said she was working with a new Patient Counseling and Liaison Service (PALS) at the hospital, but said it was "of no use, despite their best efforts."
She added that the nurses at the hospital were doing their best, but were suffering from a lack of resources and a "rotten" system.
RTÉ News reports that a 101-year-old man spent more than 24 hours in an emergency department at Limerick University Hospital.
Another 101-year-old man had a similar experience at Tallaght Hospital last week.
A statement from the hospital said:
The emergency department at Galway University Hospital is again very busy today and this weekend due to the high volume and high acuity of patients presenting. The family of the patient who contacted

TheJournal.fr

were informed at 6.30 p.m. today (Monday June 8) that their relative had been assigned a bed.

The hospital apologizes to this patient and all patients and their families for any distress caused by the delays.
Read: Hospital admits it was 'unacceptable' for a woman (102) to spend 26 hours on a cart>