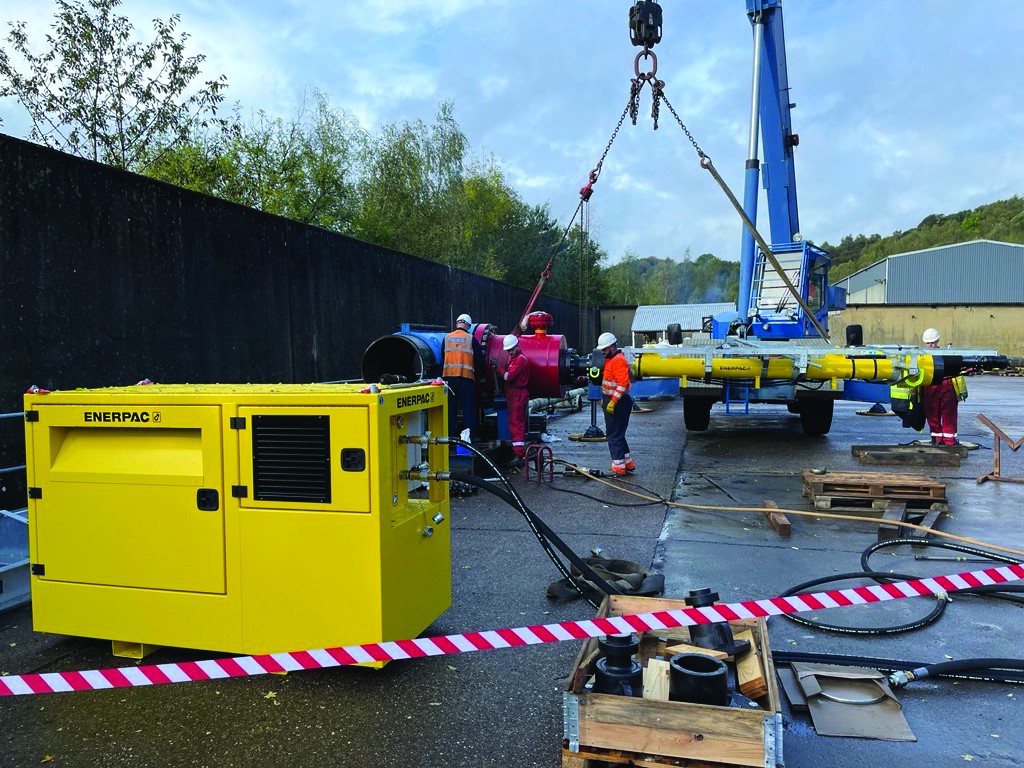 Enerpac launches new hydraulic power pack options for portable machine tools
Posted by Daniel Gleeson on July 28, 2022
Enerpac announced the new PP Series electric and diesel power packs to provide hydraulic flow to Enerpac portable machine tools, including flange facing machines, clamshell cutters, hot tapping machines and decommissioning tools – the tools of which are regularly used at mine sites.
The hydraulic power packs are also compatible with other brands of portable machine tools, Enerpac added.
The Enerpac PP Series includes a total of four hydraulic power packs including two electric and two diesel engine models. According to the company, variable pumps in the power packs allow pressure and flow to be adjusted for specific applications.
Portable machine tool operators with access to electric power can choose between 11kW or 15kW electrically driven hydraulic power pack models, each available with a choice of voltage options for worldwide use .
To serve a variety of applications, customers who purchase an Enerpac Electric PP-Series power supply have a range of pendant options offered to provide a suitable match for the specific machine tool. Additionally, for operator safety, emergency stop buttons are provided on the power supply and control box.
For working in remote locations, customers have a choice of 19kW and 44kW units. These more powerful power supplies, according to Enerpac, are the optimal choice for larger machine tools used for operations such as hot tapping and decommissioning (a 19 kW power supply for hot tapping, shown ).
Enerpac Diesel PP-Series PP19 and PP44 units are diesel fueled and meet EU Stage V and EPA Tier 4 final emission regulations. Each includes a 50-litre diesel tank which, in the case of the PP44, can provide up to 12 hours of range at maximum torque. A spark arrester is also included in diesel power packs for added safety in explosive environments.
Unlike electric units which work with pendants to provide control, the PP19 and PP44 power packs require a separate hydraulic control panel and machine specific hose kits. The hydraulic control is connected to both the machine tool and the hydraulic unit. The control panel houses all the controls necessary for the specific needs of a machine. Additionally, the PP-Series Diesel Power Pack features a pressureless switch to suppress pressure and flow.
A 10m hose kit is supplied as standard, with longer hose kits available as accessories for single, dual and triple feed applications. Triple feed hose kits allow three hydraulic motors to be connected to the power pack simultaneously, as well as spindle control, the operator can also select the required axis (x or y) from the pendant.
Machine operators who choose an Enerpac Electric PP-Series power supply can also benefit from an optional cart for positioning and storage in a workshop environment. The electric and diesel power packs are also enclosed in a protective frame and come complete with forklift and vertical lifting points.