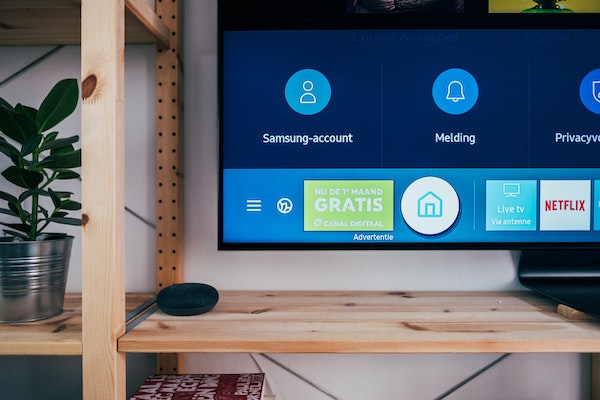 How to easily watch foreign TV from the Netherlands in 2022
A VPN (Virtual Private Network – learn more here) is a way to protect your connection when using the internet. It makes your browsing private, hides your Internet Protocol (IP) address, and ensures that your Internet Service Provider (ISP) doesn't track you.
A VPN will encrypt your internet traffic, making your browsing more secure and private, but it will also allow you to bypass restrictions like government censorship and access more internet content – like those much-missed TV shows.
How it works?
A VPN works by routing your device's internet connection through the private VPN server of your choice rather than your internet service provider (ISP).
In doing so, a VPN changes your visible IP address. A VPN makes it look like you are browsing from the VPN server location instead of your device. That's why you can appear virtually anywhere in the world using a VPN.
A VPN protects you on public Wi-Fi
Free public Wi-Fi can be handy if you're on the go. But it is also very dangerous and makes you vulnerable to even basic cyber attacks. A VPN encrypts your data online and helps secure your personal information when using Wi-Fi at airports, cafes, or other public places. It is useful for hiding your web activity when you want to access sensitive information in public, such as online banking, emails, or crypto assets.
A VPN Hides Browsing and Torrenting History
Hiding your IP address is essential for securing online privacy. A virtual private network ensures that your location and browsing habits are not directly tied to your identity. In this way, you can surf in peace without any third party trying to guide your choices.
A VPN unlocks blocked and censored websites
Access to various websites is restricted in many countries due to geo-blocking and censorship. You can unblock sites by connecting to a VPN server based in another country. This allows you to bypass internet censorship and various geo-restrictions for content, social media, whistleblowing or even research purposes. A UK-based VPN server, for example, would give you access to BBC iPlayer.
A VPN makes it possible to stream services privately
A VPN provider like Surfshark has super-fast servers and unlimited bandwidth that will ensure a buffer-free experience. This way, you can always stay private when streaming your favorite shows and movies. Surfshark has put together in-depth research on which countries have the highest rated and award-winning movies and TV shows in their Netflix libraries so you can see what you might be watching if you used a VPN with a server in the United States, for example. example.
A VPN helps you avoid price discrimination
Websites and services use your location and cookies to tailor prices for their goods and services. With a virtual private network, you can avoid such marketing practices and save a buck or two when shopping online or on plane tickets.
Is it legal?
Using a VPN to surf the web, stream programs or play games is completely legal in the Netherlands – and even backed by the government when it comes to self-protection. However, it is not legal to use a VPN to download and share copyrighted material.