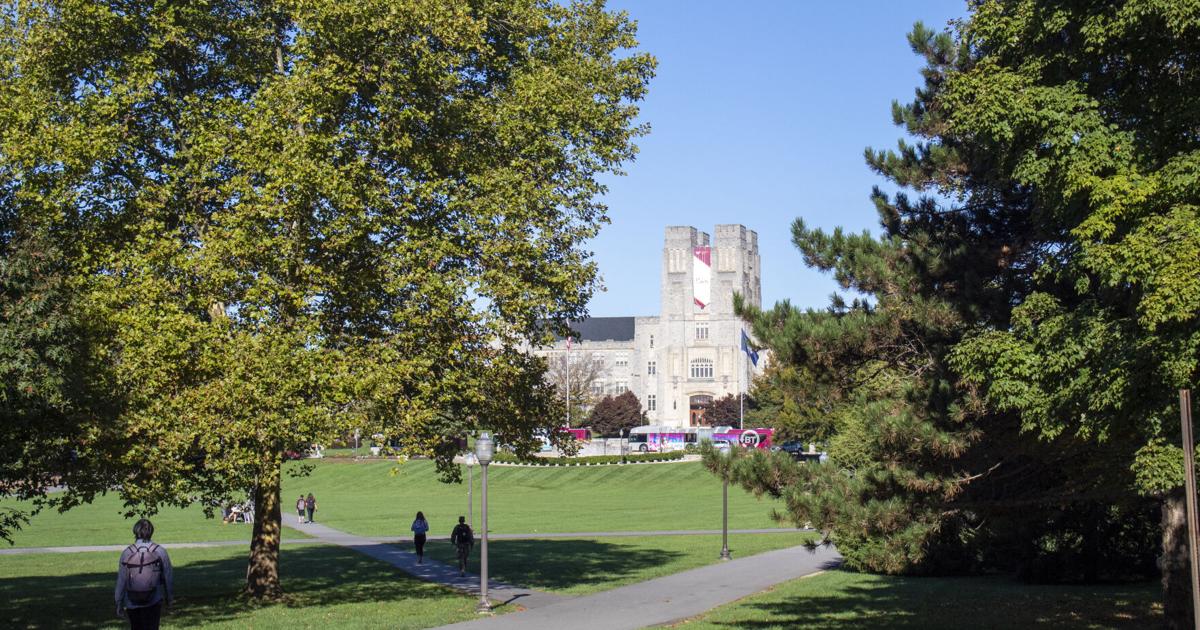 Virginia Tech Public Health Panel Reflects on COVID-19 Pandemic | News
On January 20, a panel of Virginia Tech officials and airborne infectious disease experts met to discuss the challenges of the spring semester, the rapid increase in COVID-19 cases due to the omicron variant, and the measures the university takes to ensure the welfare of students and staff.
Virginia Tech's Associate Director of Visual Strategy, Dawn Jefferies, moderated and moderated the health panel.
The panel included Frank Shushok Jr., vice president of student affairs; Bryan Garey, Vice President of Human Resources; Molly O'Dell, adjunct professor in the Department of Population Health Sciences, who also led the pandemic response in the Roanoke City and Alleghany Health Districts; and Mike Mulhare, assistant vice president for emergency management.
Linsey Marr, Charles P. Lunsford Professor of Civil and Environmental Engineering, who also specializes in the study of airborne disease transmission, also participated in the panel.
Panel participants first discussed that while cases of both COVID-19 and omicron variants are steadily increasing, Virginia Tech is still in good standing for the 2022 school year due to policies put in place by the university.
"We're in the best possible position to start the semester with omicron right in our faces," O'Dell said.
With COVID-19 continuing to be a factor and Southwest Virginia lagging in vaccination rates, mask mandates haven't changed since last semester. However, Marr said an upgrade in masks is needed to stop easy transmission of the new strand.
"Masks are an important tool, one of many tools that we use to … try to control transmission or reduce it," Marr said. "Although masks are not created equal, any mask is better than no mask and there are very protective masks."
Marr recommended that students and staff start wearing higher protective masks called respirators, such as N95, KN95 or KF94.
Another topic raised during the discussion was Governor Glenn Youngkin's new executive order removing the vaccination mandate for faculty and education staff. In President Tim Sands' announcement, Virginia Tech employees will no longer be required to be vaccinated or report their vaccination status to the university and will no longer need to take mandatory COVID-19 tests.
"The biggest change in the governor's office was really directed toward state employees," Mulhare said. "So employees … are no longer required to get vaccinated or tested unless they want to test voluntarily."
Employees are still strongly encouraged to get vaccinated, according to Mulhare.
"That's why we have a call-back requirement for our students," Shushok said when asked to hold in-person classes for this semester.
According to Shushok, Virginia Tech has also made student mental health a priority.
"We now have a double pandemic; one of them is mental health and wellness and people are really struggling," Shushok said.
Garey discussed many resources offered by Virginia Tech that students can take advantage of, such as Hokie Wellness and VT Better Together, the mental health campaign currently promoted by Virginia Tech.
Hokies are also encouraged to take small steps to promote their overall health, such as getting a good night's rest and exercising.
Virginia Tech staff are also encouraged to seek mental health and wellness assistance. Programs such as the Employee Assistance Program offered by Hokie Wellness staff can provide employees with counseling, financial and legal advice, and childcare services.
"We've been pretty clear that we're committed to having an in-person experience this semester, just like we did last semester," Shushok said. "And if you remember last semester we also had challenges, but one of the constant themes has been that we remain flexible and adaptable and we try to respond to the conditions that are in front of us.